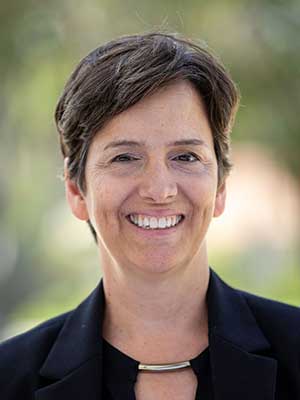 Welcome to the webpage of The Clinical Experiences and Partnerships Office (CEPO). We offer one-on-one support for prospective and current students in Early Childhood Studies, Liberal Studies, Credential Programs (Multiple Subject, Single Subject, and Education Specialist), and Graduate Programs in Education. 
Our counselors, staff and faculty are here to answer any questions you may have about admission and program requirements for credentials and graduate programs. Please see the pages to the right for more information, or click on this Frequently Asked Questions document.
We look forward to supporting you in your educational journey.
Dr. Kathryn Howard
Associate Dean and Director of Clinical Experiences and Partnerships
Phone: 805-437-8936
Email: Kathryn.howard@csuci.edu 
---
Office Hours
The Clinical Experiences and Partnerships Office is temporarily closed due to the COVID-19 outbreak. We are still answering phone calls and emails Monday-Friday 8am-5pm (PST). Please feel free to reach out to us with any questions you may have.
Contact
Necole Ramirez
Administrative Support Assistant: Clinical Experiences and Partnerships Office 
Madera Hall 2900
(805) 437-8953
credential.assistant@csuci.edu
---
Information Sessions
---
Workshops
Do you have questions about the Credential Programs application process?
Please join our upcoming workshop designed to assist applicants with navigating the Cal State Apply Application. To RSVP, please complete the survey by clicking here!
Friday, March 5, 2021 3:00pm-5:00pm (PST)
All workshops will be held virtually via Zoom. Registered Participants will be emailed a link to the workshop.
---
Advising
Credential (Teaching and Administrative) Counselors Contact Information
Natalie Rodriguez
Education Specialist Credential and Bilingual Authorization Counselor
natalie.rodriguez@csuci.edu
Schedule an appointment with Natalie

Arlene Pendleton
Multiple Subject Credential Counselor
arlene.pendleton@csuci.edu
Schedule an appointment with Arlene
Nitzia Castaniero
Single Subject Credential Counselor and Graduate Programs Counselor
nitzia.castaniero@csuci.edu 
Schedule an appointment with Nitzia

Early Childhood Contact Information
Kristen Dobson
School of Education Advisor
(805) 437-8571
kristen.dobson@csuci.edu
Schedule an appointment with Kristen (select major advising)
Nasha Sobieski
ECS Program Counselor and Field Placement Coordinator
805-437-8525
nasha.sobieski@csuci.eduSchedule an appointment with Nasha
General Forms & Information: Prospective Students
General Forms & Information: Current Students
General Information: Student Teaching Placements
Financial Resources