About Us
The Clinical Experiences and Partnerships Office (CEPO) offers one-on-one support for students in Early Childhood Studies, Liberal Studies, and Credential Programs (Multiple Subject, Single Subject, and Education Specialist). 


Office Hours
Monday: 8:30 AM - 4:30 PM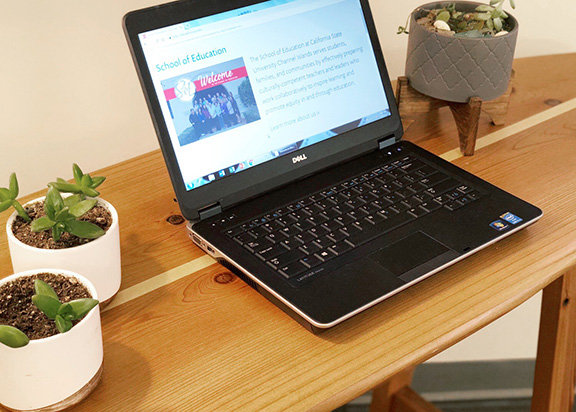 Advising Walk-in Session
Tuesday: 8:00 AM - 6:00 PM
By appointment only
Wednesday:  8:00 AM - 6:00 PM
By appointment only
Thursday:  8:00 AM - 6:00 PM
By appointment only
Friday:  Office hours only, appointments not available

---
Information Sessions
All prospective students are encouraged to attend an information session to learn about teacher credentialing, program requirements, and application process. Information sessions are generally held one Friday per month (see below for upcoming sessions).

The Graduate Studies Center
El Dorado Hall ELD 140
3:30 PM – 4:30 PM
See Campus Map (PDF, 1.2 MB) for more details.
Complimentary parking is provided to non-CSUCI students. Please plan to arrive 15 minutes early to allow sufficient time to sign in and obtain your parking pass.
---
Staff Contact Information
Arlene Pendleton
Multiple Subject Credential
arlene.pendleton@csuci.edu 
Schedule an appointment with Arlene

Barbara Grimes
Single Subject Credential 
barbara.grimes@csuci.edu 
Schedule an appointment with Barbara

Erica Jiménez
Education Specialist Credential, Bilingual Authorization
erica.jimenez@csuci.edu 
Schedule an appointment with Erica
Kristina Courter
Early Childhood Studies Program Coordinator
(805) 437-8525
kristina.courter@csuci.edu
Schedule an appointment with Kristina
---
General Forms & Information
---
Financial Resources
---
Contact
Madera Hall 2900
(805) 437-8953
credential.assistant@csuci.edu