The School of Education is excited to announce that our annual Social Justice Conference resume in person this year.
---
2023 Theme:
Sí Se Puede: Advocating for Justice Through Education
Saturday, March 4, 2023
8:00am - 1:30pm
An In-Person Conference at California State University Channel Islands
---
About the Conference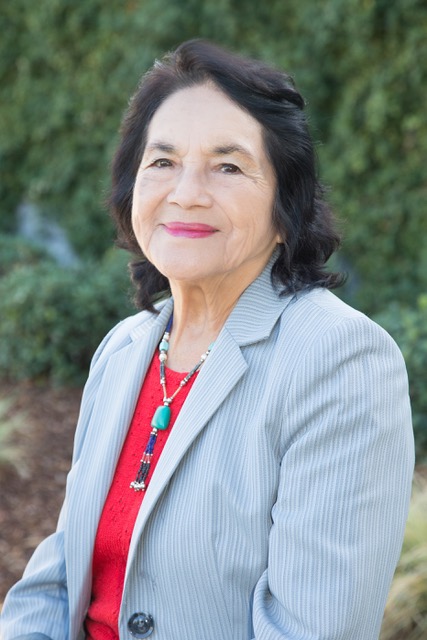 We are pleased to announce that our keynote speaker will be Dolores Huerta, Founder & President of the Dolores Huerta Foundation. 
Dolores Huerta is a civil rights activist and community organizer. She has worked for labor rights and social justice for over 50 years. In 1962, she and Cesar Chavez founded the United Farm Workers union. She served as Vice President and played a critical role in many of the union's accomplishments for four decades. In 2002, she received the Puffin/Nation $100,000 prize for Creative Citizenship which she used to establish the Dolores Huerta Foundation (DHF). DHF is connecting groundbreaking community-based organizing to state and national movements to register and educate voters; advocate for education reform; bring about infrastructure improvements in low-income communities; advocate for greater equality for the LGBT community; and create strong leadership development. She has received numerous awards: among them The Eleanor Roosevelt Humans Rights Award from President Clinton in 1998. In 2012 President Obama bestowed Dolores with The Presidential Medal of Freedom, the highest civilian honor in the United States.
Attendance is free and open to the public.
Each year, CSUCI's Annual Conference for Social Justice in Education is offered at no cost to participants. There is no registration fee, and parking and lunch will be provided to all registered attendees. Our thinking is that these kinds of conversations are so essential, and we want people from all walks of life to contribute to them. We want parents, grandparents, P12 students, community college and university students, teachers, professors, school board members, administrators, community educators, and other members of the public to sit with each other and figure out how we can make progress together toward achieving social justice in and through education.
This year, the conference will be in-person— offered at no charge to participants. Advanced registration will be required. Please follow this link for the registration form. 
If you would like to present at this conference, please use this form. 
The purpose of this annual event is to showcase the social justice oriented work being done in and around schools and educational institutions in the region, to network with others who believe in the power and necessity of such work, and to learn from one another about how best to teach and learn in ways that promote equity, peace, and integrity in public education.