Illustration by American Educational Research Association (AERA)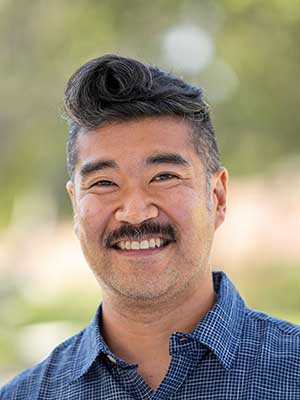 March 26, 2021 - The CSUCI School of Education is proud to have multiple faculty accepted as American Educational Research Association (AERA) presenters in 2021.
Dr. Tadashi Dozono, Assistant Professor of Education – History/Social Science, will present From el Campesino to Cooperation Jackson: Teaching Economics through Cooperatives in Marginalized Communities and Vestigial Eugenics in World History Curriculum: How Racial Science Structures Narratives of Development and Modernity.
Presentation #1 Synopsis: This presentation reimagines economics education through culturally sustaining pedagogy and ethnic studies, emphasizing economic practices rooted in marginalized communities as alternatives to the dominant economic system. The paper presents a curricular framework that asks, how can cooperative economics help communities that have been marginalized by the dominant economic system? This curriculum originated from a twelfth-grade economics course I taught as a New York City public school teacher, with predominantly Black and Latino students, entitled Cooperative Economics in Marginalized Communities.
Presentation #2 Synopsis: Using discourse analysis, this presentation looks at how eugenics and theories of racial development shape what peoples and regions get presented as being centers of knowledge in the world history sections of California's history/social science k-12 framework (2016). This paper excavates how scientific racism has become embedded into the curriculum, asking, "Where do we see vestiges of racist science reproduced in California's history/social science framework?" The study directs social science education towards helping students confront history's scientific overlaps with eugenics, and how some of that racial ideology has persisted today.
The AERA looks to improve education by "encouraging scholarly inquiry related to education and evaluation and by promoting the dissemination and practical application of research results." The association is made up of over 25,000 members ranging from faculty, researchers and graduate students to other distinguished professionals who specialize in education research.
The association brings educators around the world together every spring for the AERA Annual Meeting. This year educators will gather to the theme of "Accepting Educational Responsibility." The conference will be held virtually from April 9-12.
For more information about AERA visit: https://www.aera.net/Events-Meetings/Annual-Meeting.