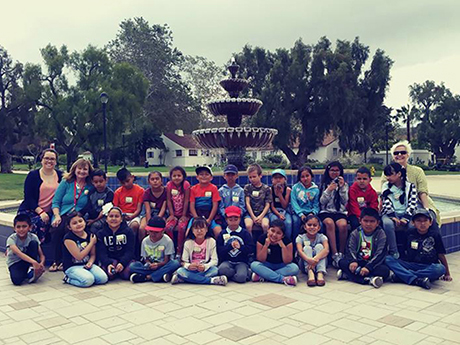 Ms. Pearson's 2nd grade class from Rio Linda Elementary (Rio School District) spent the morning at CI and the School of Education on May 18th, accompanied by Dr. Beth Yeager. 
Dean Sevier met the children and handed a surprise dolphin mascot to each.
The library was the student's favorite stop on the tour!  
The grade level teachers have since decided to make CSUCI their one field trip next year.