Rosa Vorba, a Ronald Mack Adams scholarship awardee, hopes to teach high school or college students in Ventura County.
"I have always felt that building a strong academic foundation begins with an instructor that truly cares for and fosters the needs of his/her students," she said. "To that end, I aspire toward becoming a strong base which will allow for students to develop into [an] adult with a more enlightened mind than would have otherwise been."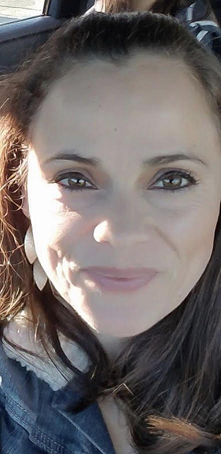 She enjoys helping students that need additional support and hopes to provide a strong base to students at a high school or college level. "As my major is Spanish, it is my preferred subject matter to teach, but I also have a deep interest in ESL, Chicano Studies, and lower spectrum Mathematics," she added. "All students are a joy to teach, but I do find it enjoyable to engage with students who are perceptive of the material and willing to put in the most effort to reap the most rewards."
Receiving the Ronald Mack Adams scholarship has given Rosa the opportunity to continue her education, a path that almost seemed impossible to her as she grew up as an undocumented immigrant living below the poverty threshold. "This scholarship has meant the world to me. I come from very humble origins, and it would likely have been impossible for me to attend school due to financial obligations and hurdles that still plague me today," said Rosa. "Scholarships like this one has made such a huge difference in my chances to continue my education that it is nearly impossible to put into words without becoming a bit emotional. I am eternally grateful and pledge to make every cent count."
.