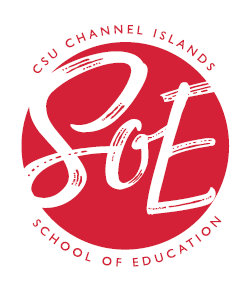 Hello School of Education students and alum!
I hope you are all doing well, staying safe, and taking good care of yourselves and others! You have all no doubt seen or heard about the cancellation/postponing of CSUCI's commencement this year. You have probably surmised that the current situation also means that we will not be holding our annual pinning or our inaugural alumni events this spring. You have my promise that the School of Education will start thinking about alternate ways to make these events happen as soon as we can!
I want you to know that this is one of the most regrettable messages I have ever had to compose and send. But, we will find ways to celebrate our graduates/completers and to celebrate with our alumni! Until then, know that you are all in our thoughts and that you can reach out to SoE faculty, staff, and me if we can be of any help during these incredibly unstable times.
Take good care, SoE,
Brian R. Sevier, PhD
Dean, School of Education
California State University Channel Islands