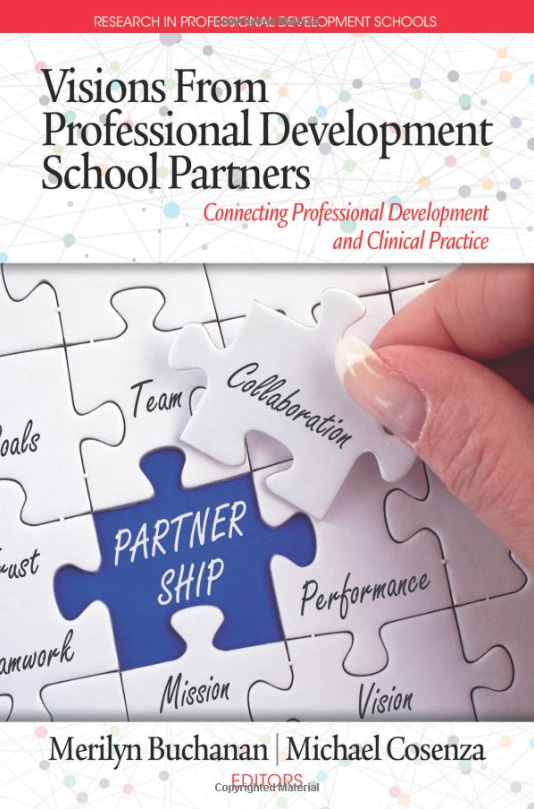 Visions from Professional Development School Partners: Connecting Professional Development and Clinical Practice
This new edition to the series Research in Professional Development Schools, features many chapters by CSUCI's School of Education partners, who propose the need for careful, systematic, and collaborative efforts in crafting partnerships between university teacher preparation programs and school districts.
The multi-voiced case studies vividly capture collaborations between university faculty, cooperating teachers, university supervisors, school administrators, county and district level administrators. CI affiliate authors include: Merilyn Buchanan, Manuel Correia, Charmon Evans, Lynn Freidman, Craig Helmstedter, Danna Lomax, and Monica Osborn.  Faculty and their PDS partners from our sister and neighboring institutions are also contributing authors.
Teachers College Record commends the book, "an important resource" what makes it "unique and incredibly valuable to readers interested in implementing the PDS model is that (through the use of vibrant case studies) it illustrates how instructional leaders learned from their mistakes to go on to create an effective PDS … that enriched teacher candidates' field experiences and transformed veteran teachers' professional practice." (Cartun & Ruiz-Martinez, October 11, 2018.)
---