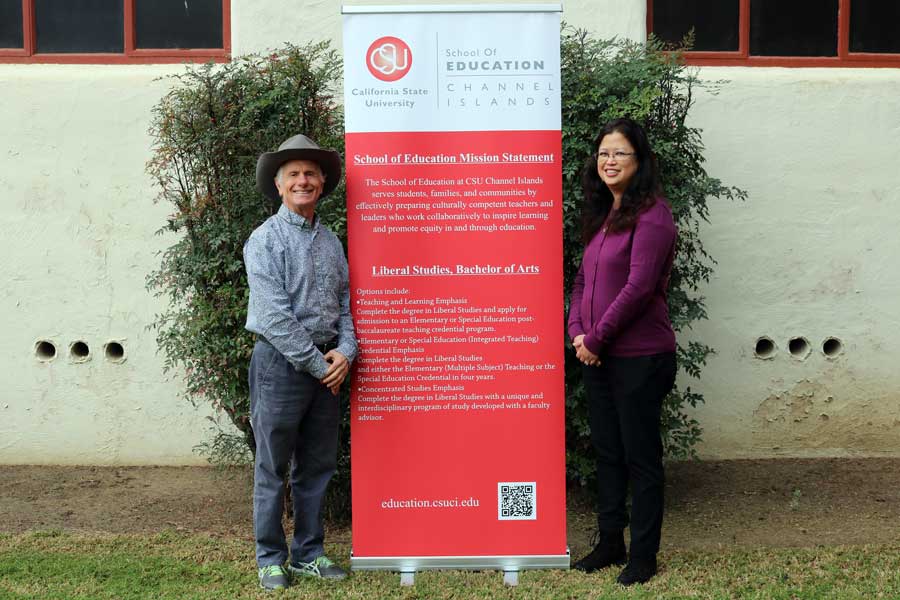 Teaching and Learning Emphasis
The Liberal Studies Teaching and Learning Emphasis is designed to provide the required multiple-subject content preparation for students to be admitted to the Multiple Subject Teaching Credential for teaching Kindergarten through 8th grade, or the Education Specialist Teaching Credential for becoming a Special Education Teacher. 
The Teaching and Learning Emphasis meets the Elementary Subject Matter (ESM) requirement specified by the California Commission on Teaching Credentialing (CTC).
Concentrations for Liberal Studies, CSU Channel Islands 
Concentrations provide more depth of study in areas that we teach to elementary school children. They are three extra courses in these areas beyond the required core courses. One of the courses must be upper division. The other two can be lower division, one or both of which can be completed at the community college. Those lower division course(s) that could be taken at a community college are highlighted in yellow in each of the Concentrations descripted below. 
Students in the Liberal Studies must declare a Concentration (9 additional units in one area of study) in one of the following areas:
Additional Information
Contact Us
Prospective students should contact admissions@csuci.edu or 805-437-8520 for information about applying to the university.
For Liberal Studies inquiries contact:
Loris Mullins
Liberal Studies Program Coordinator
loris.mullins@csuci.edu
Sean Johnson
Academic Advisor, Liberal Studies
Express Advising
To schedule an appointment with Sean: Log into your myCI portal to access Dolphin Navigate 
Karla Anderson
Academic Advisor, Liberal Studies
For Credential inquiries contact:
Arlene Pendleton
Multiple Subject Credential Counselor and ITEP Counselor
arlene.pendleton@csuci.edu