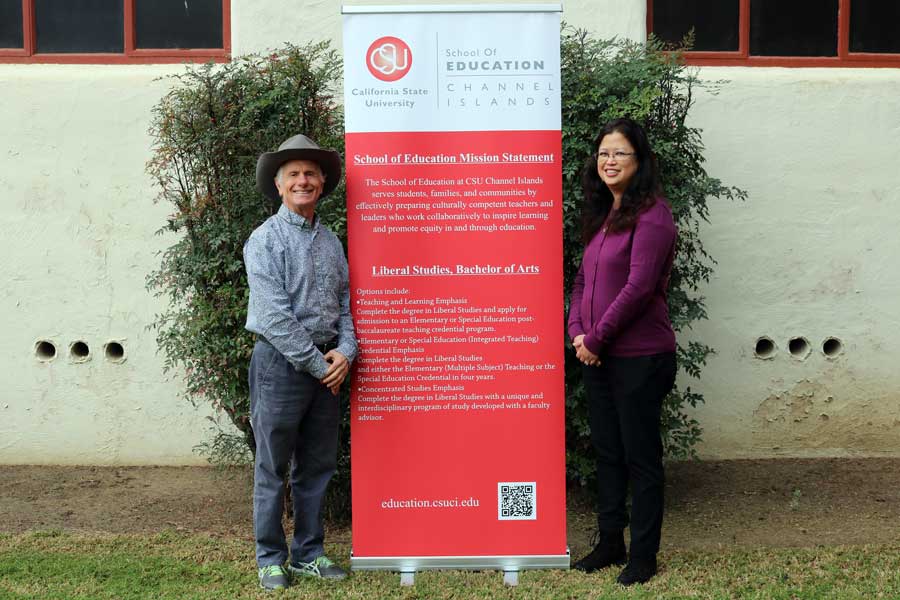 Liberal Studies Teaching and Learning:  Integrated Teacher Education Preparation (ITEP) Program
Students in the Liberal Studies Teaching and Learning Emphasis have the opportunity to apply to the Integrated Teacher Education Preparation (ITEP) in their Junior year. The ITEP program is on students who want to become elementary school teachers. The ITEP program allows students to obtain their BA Liberal Studies degree and complete all their Teaching Credential coursework and clinical field experience in four years. That means that students will be able to begin their teaching careers after graduation.
Preparing to be ready for ITEP takes planning. Requirements include: 
earning an overall GPA of 3.0 or better (C or better) in all the courses listed in the first two years of their Four-Year Roadmap

passing the CBEST

passing the ITEP application and interview process.
Here is a sample ITEP Four-Year Roadmap (PDF, 384KB).
Junior Transfers from Community Colleges may be eligible to apply for ITEP. We encourage transfer students who are interested in ITEP to work closely with the community college counselors, to make sure to take the necessary requisite courses prior to transitioning to CI. 
Contact Us
For undergraduate advising contact:
Kristen Dobson
School of Education Advisor
805-437-8571
kristen.dobson@csuci.edu
Schedule an appointment with Kristen (select major advising)
For Credential inquiries or advising contact:
Arlene Pendleton
Multiple Subject Credential Counselor 
arlene.pendleton@csuci.edu
Schedule an appointment with Arlene
Dr. Michelle Dean
Liberal Studies Program Coordinator
805-437-3735
michelle.dean@csuci.edu