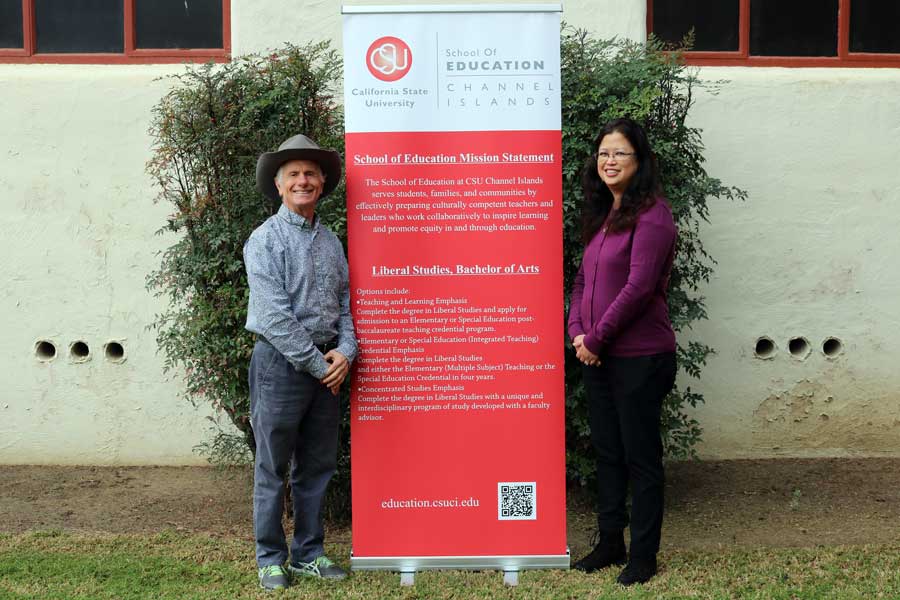 Teaching and Learning Emphasis
If you are planning on being an Elementary School Teacher or a Special Education Teacher, this is the emphasis for you! 
The Teaching and Learning Emphasis is designed to provide the required multiple-subject content preparation for students to be admitted to the Multiple Subject Teaching Credential for teaching Kindergarten through 8th grade, or the Education Specialist Teaching Credential for becoming a Special Education Teacher.
The Teaching and Learning Emphasis meets the Elementary Subject Matter (ESM) requirement specified by the California Commission on Teaching Credentialing (CTC).
Integrated Elementary Teaching Emphasis
Freshmen who started fall 2017 and Freshmen who will start fall 2018 will have an opportunity to apply to the Integrated Elementary Teaching Credential Emphasis (ITEP) in their Junior year.
Junior Transfers from Community Colleges may be eligible to apply for the first time in fall 2019.
Requirements include earning a C or better in all the courses listed in the first two years of their Four-Year Roadmap with an overall GPA of 3.0 or better. Students must also have passed the CBEST. Entry into the ITEP will require completing other documentation and passing an interview process. The ITEP will allow students to obtain their B.A. Liberal Studies degree and complete all their Teaching Credential coursework and clinical field experience in four years. They will be able to begin their teaching careers after graduation.
Additional Information
Contact Us
For undergraduate advising contact:
Kristen Dobson
School of Education Advisor
(805) 437-8571
kristen.dobson@csuci.edu
Schedule an appointment with Kristen (select major advising)
For Credential inquiries or advising contact:
Arlene Pendleton
Multiple Subject Credential Counselor 
arlene.pendleton@csuci.edu
Schedule an appointment with Arlene
Dr. Michelle Dean
Liberal Studies Program Coordinator
(805) 437-3735
michelle.dean@csuci.edu